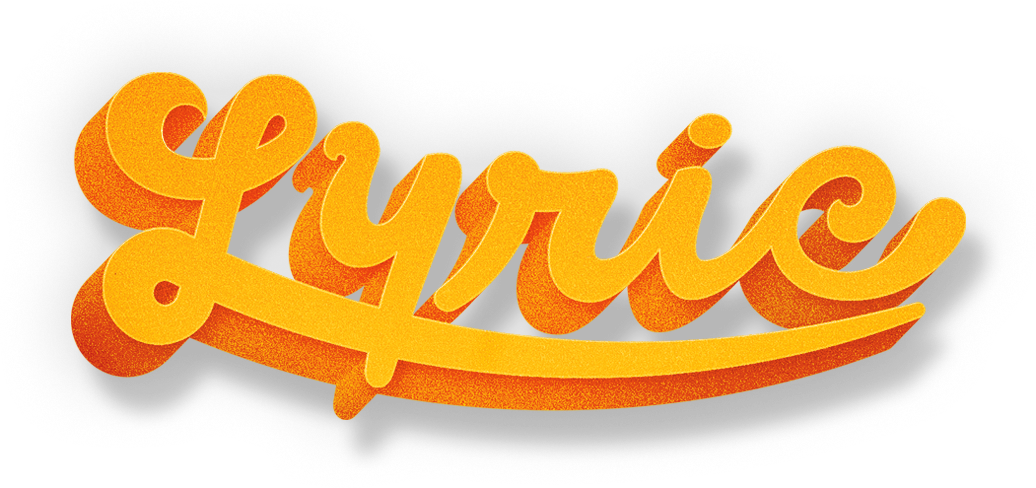 Generations had passed since Birmingham was known for its Theatre District when advocates for the Lyric decided to launch a campaign to reopen its doors. Home to vaudeville acts traveling through Birmingham, the Lyric Theatre stage hosted international names like Will Rogers, the Marx Brothers and Mae West before its Depression-era decline. Our job was to re-introduce the historic theatre to a new generation of patrons, while garnering enough excitement to raise the $7 million needed for renovations.
. . .
The Lyric Theatre Grand Re-opening Poster Series: The Lyric Muses
The Lyric means more to Birmingham than entertainment. It's an inspiration in a time of great renewal. Central to the rebranding effort, we created The Lyric muses. Inspired by a historic mural painted above the Lyric stage–The Allegory of the Muses–designers Blayne Ward and Michael Vizzina harken back to that Greek mythology.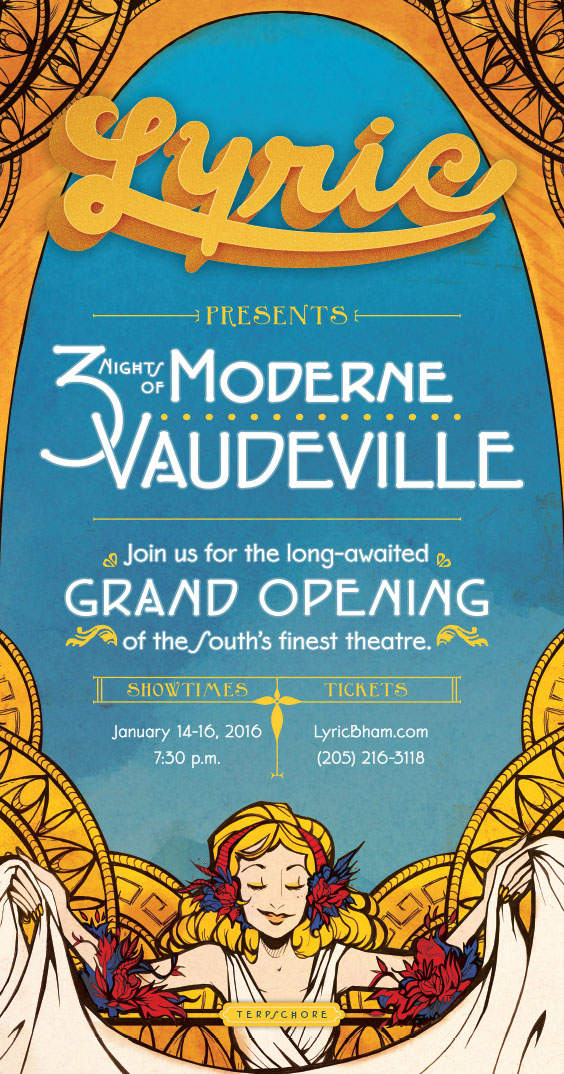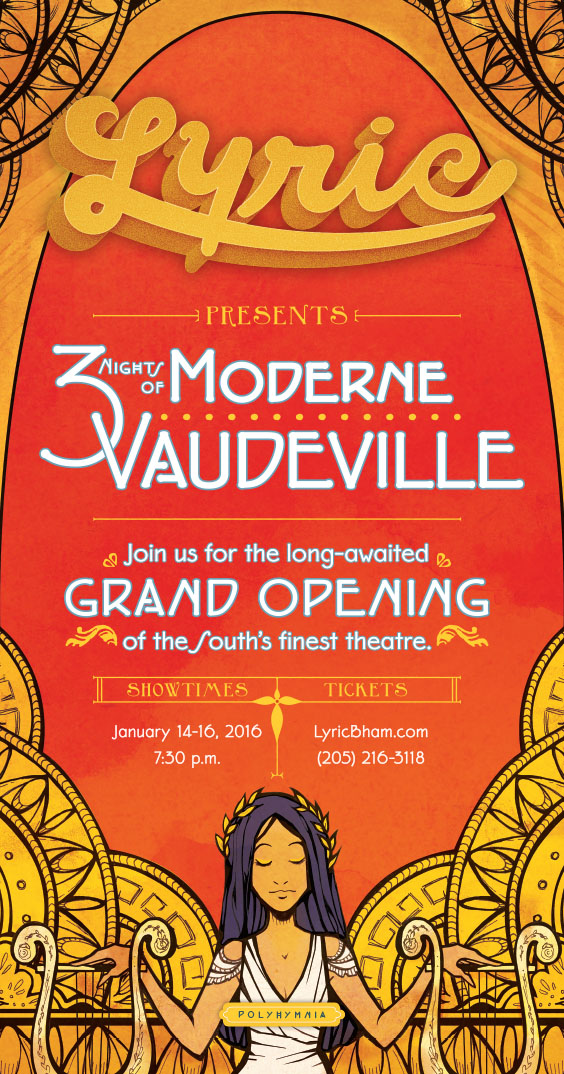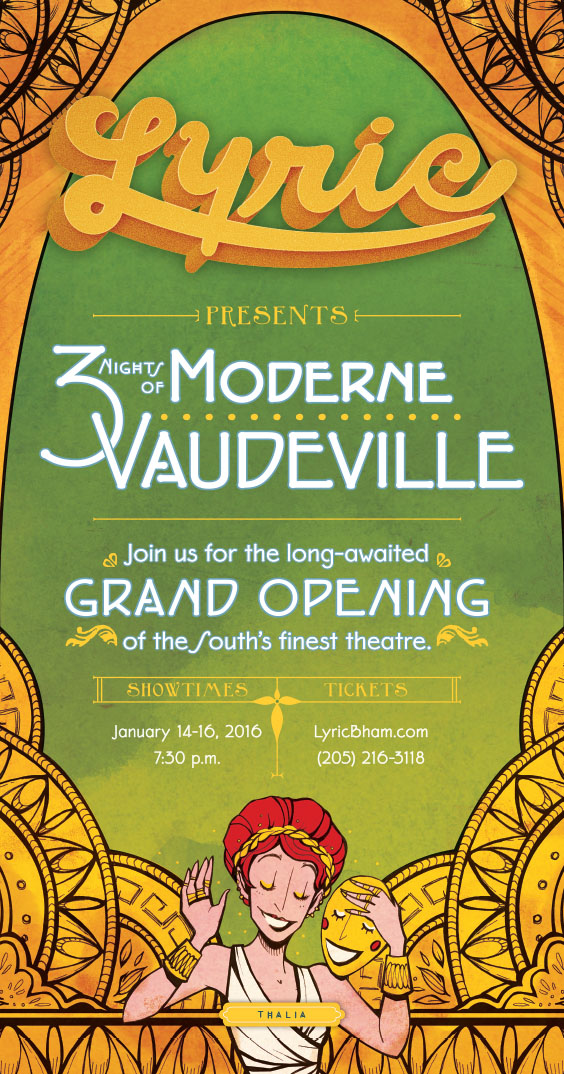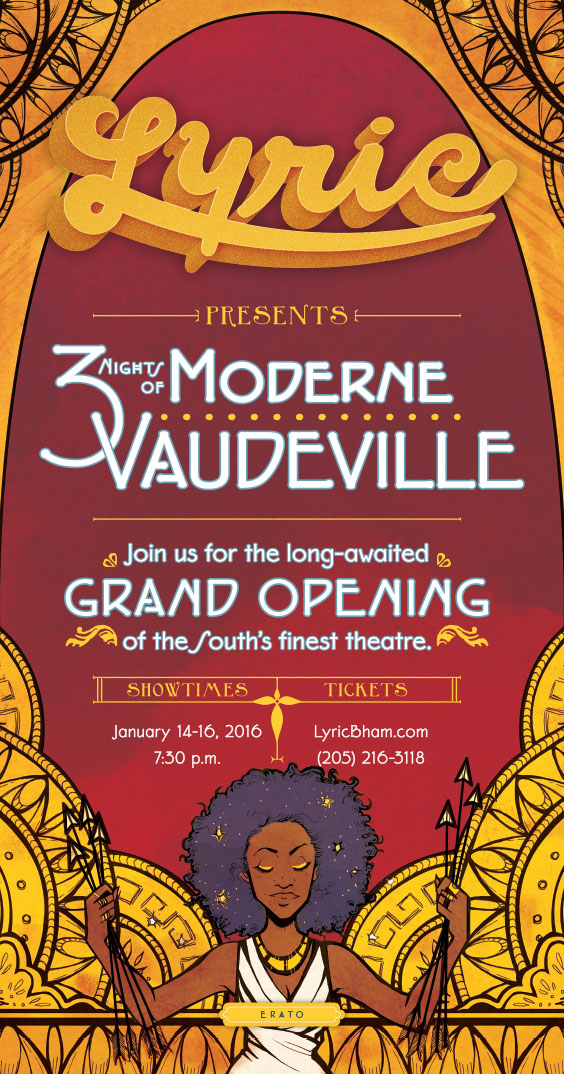 Terpschore–the muse of dance and chorus. (Blue), Polyhymnia–the muse of sacred hymns. (Orange), Thalia–the muse of comedy. (Green), Erato–the muse of lyric poetry. (Red)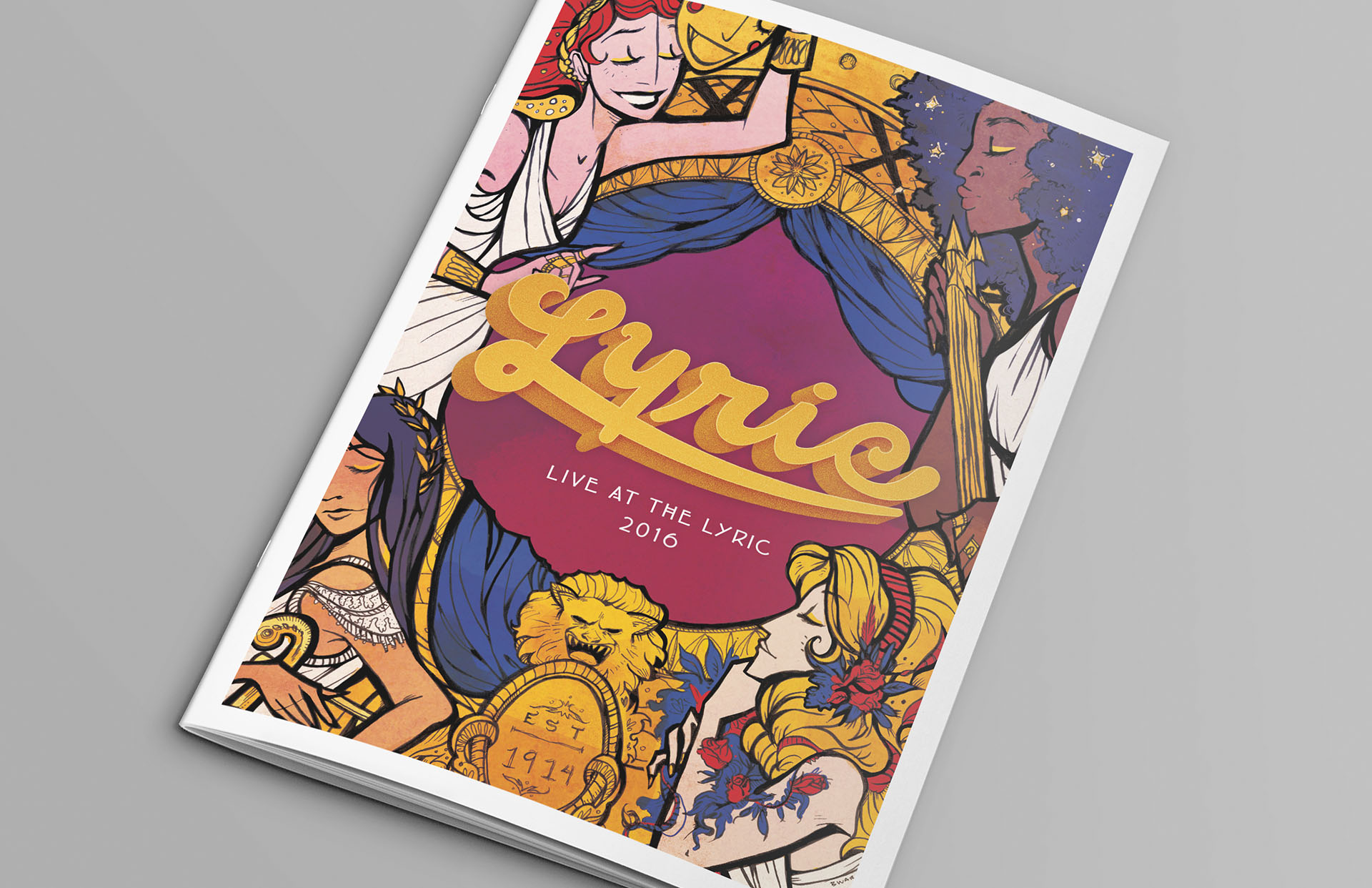 . . .
Light Up the Lyric Campaign
By re-introducing the Lyric's vintage and distressed signage, we sought a personal connection with restoration efforts–inviting patrons to install their very own new light bulb in a marquee lighting ceremony at the Lyric block party. The "Light Up the Lyric" Campaign raised more than eight million dollars. Shown below is the Light Up the Lyric Campaign Identity, Direct Mail, and Campaign Collateral.