A community in the heart of Birmingham becomes The Place to be.
When Sloss Real Estate originally began the Pepper Place project in the late-1980's, suburbs and strip malls and four-lane highways were spreading across what had been pristine Alabama wilderness and showing no signs of slowing down. Pepper Place was designed to be a way to get people interested in city life again, and spur new growth in the Birmingham community.
Pepper Place began as just a few blocks of abandoned warehouses and today stands as over 350,000 square feet of retail, office and workshop space, with a nationally-renowned farmers market. We were tasked with refreshing the existing brand and making it match the thriving and exciting community that Pepper Place is today.
. . .
Pepper Place Sales Book
The Pepper Place pitch book shows both the history of the community to potential new tenants and a way to imagine themselves as a part of it.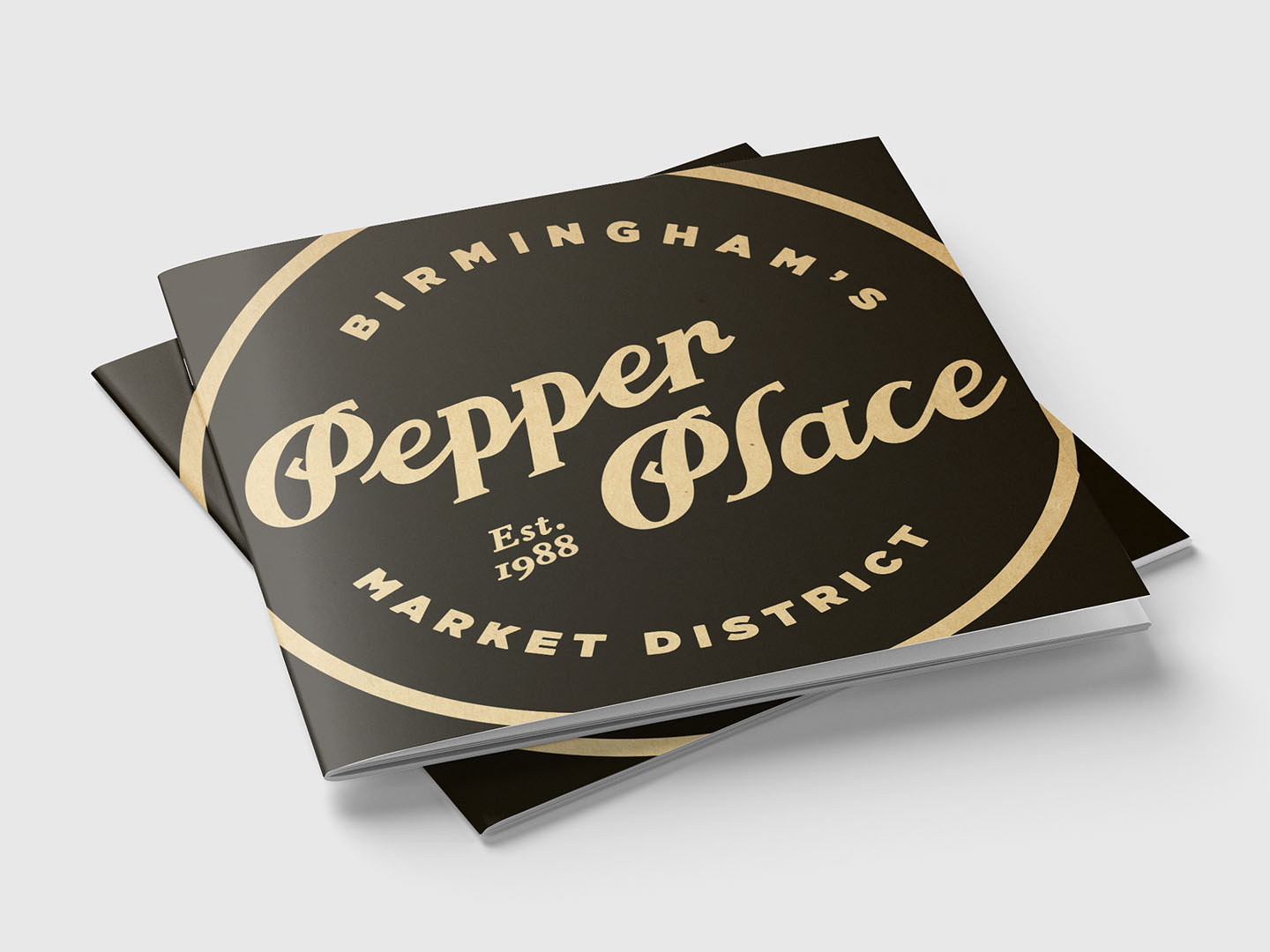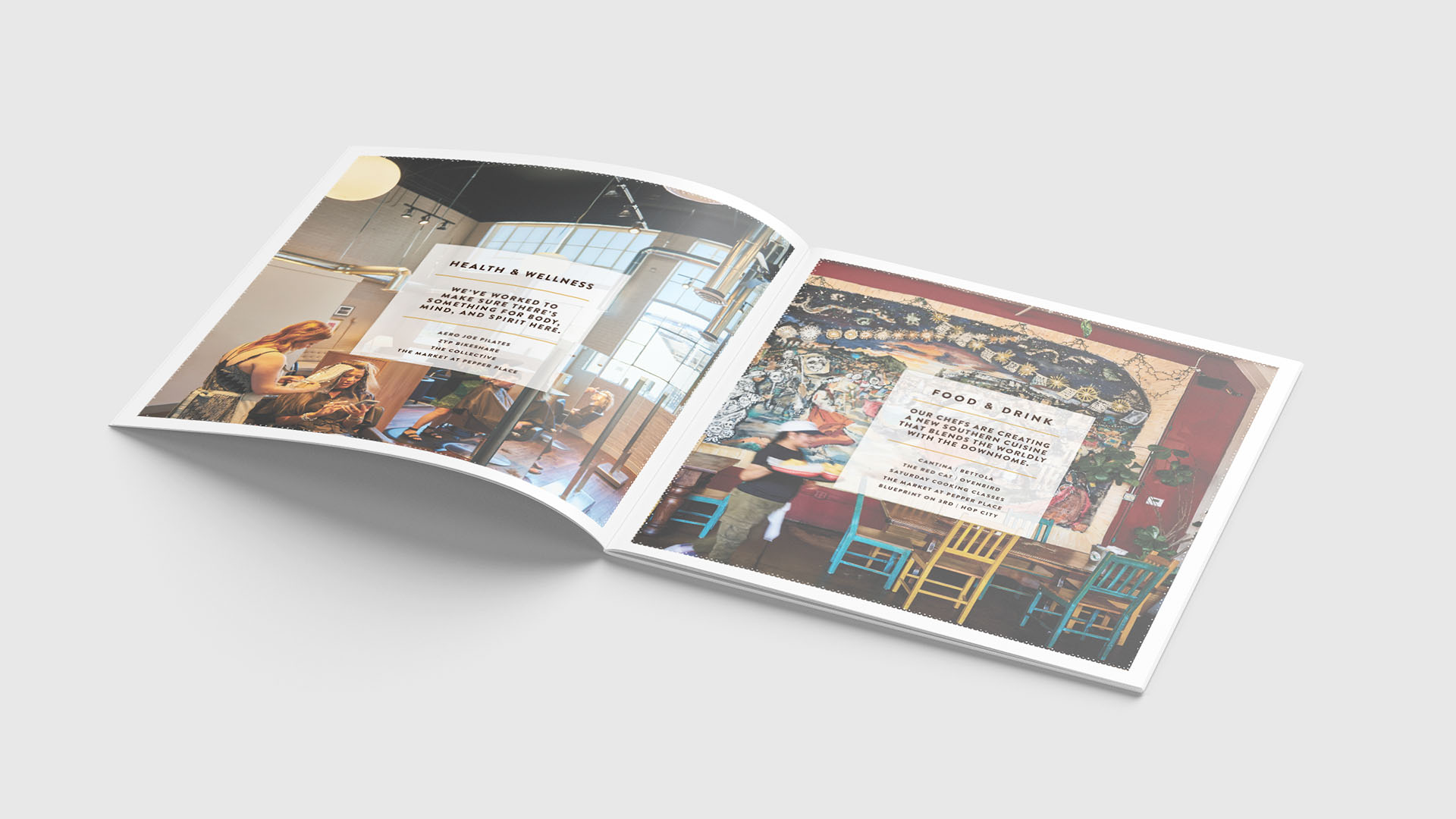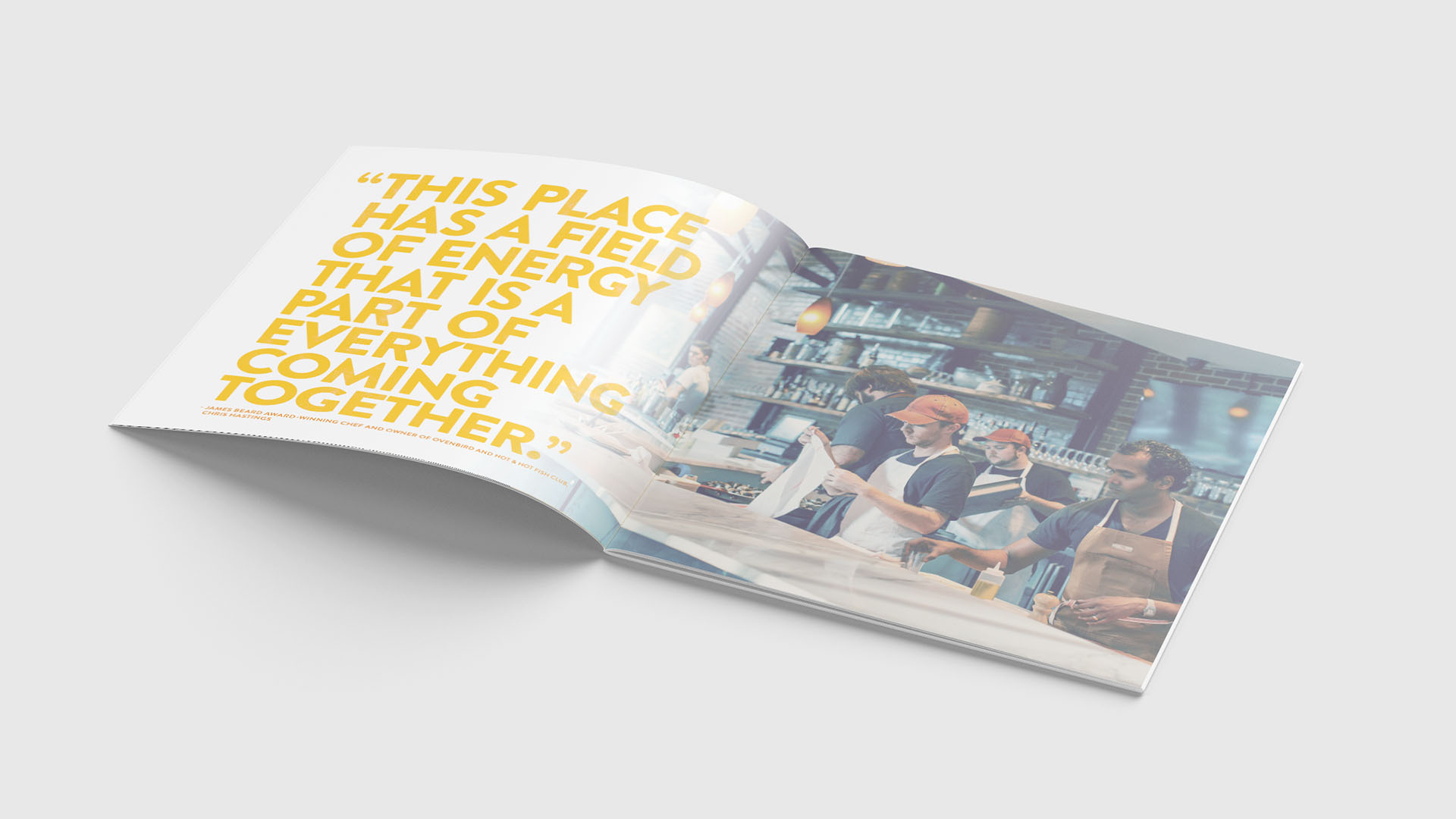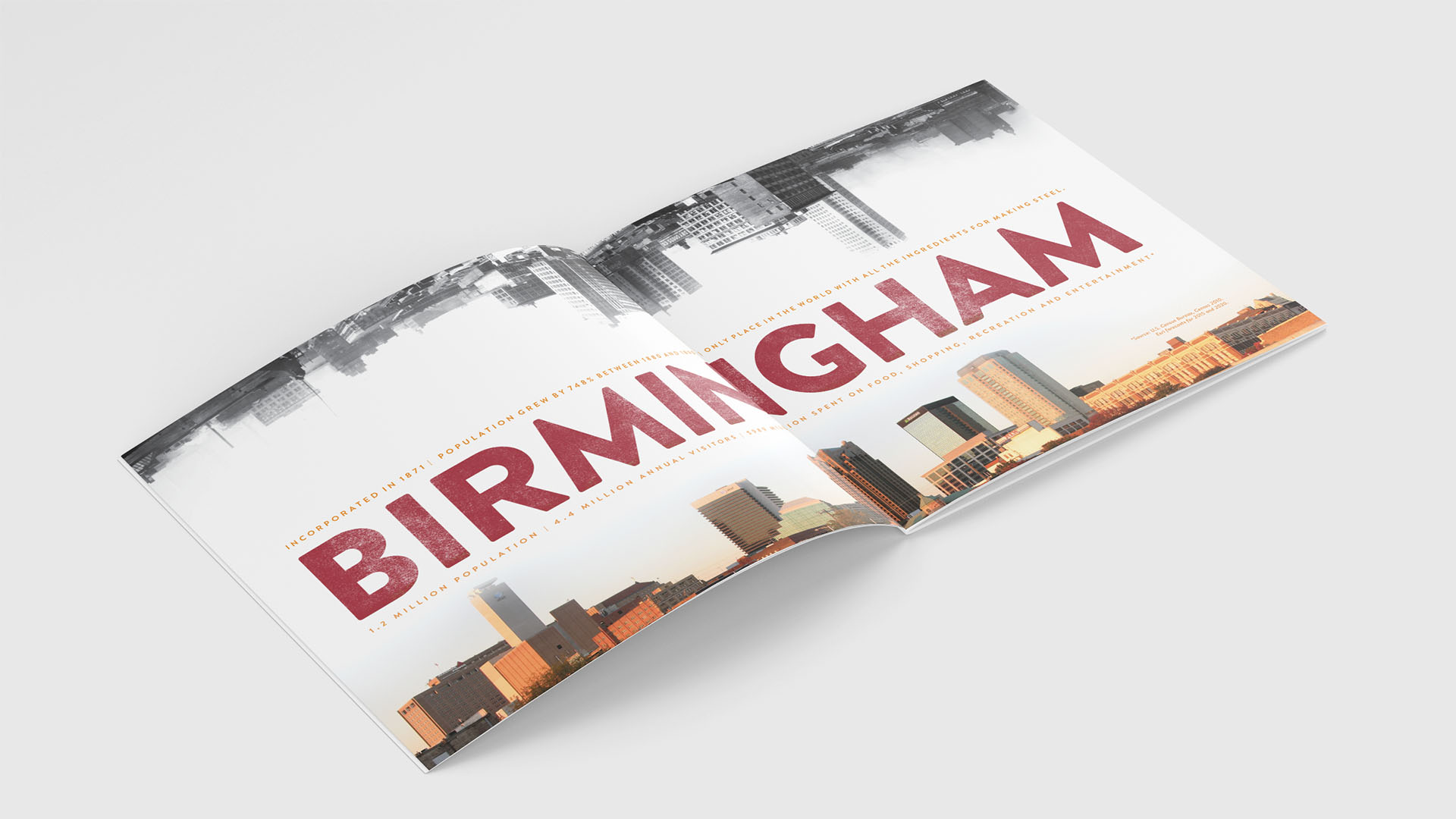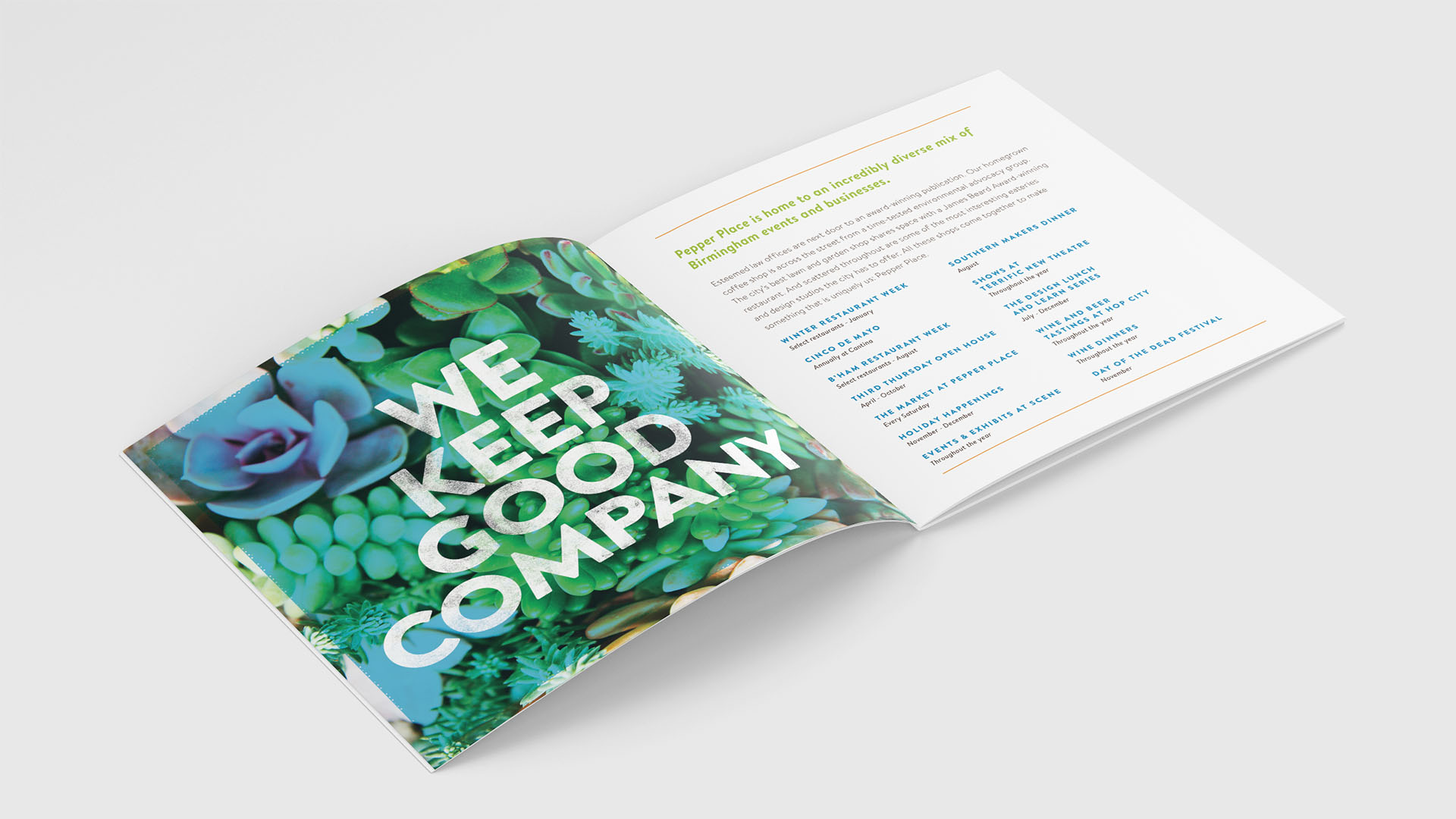 . . .
Pepper Place Magazine
The Place Magazine is a quarterly magazine we created to demonstrate all of the new and exciting events happening at Pepper Place and a way to highlight existing tenants and the work that they do. While the magazine was originally only a digital piece, we began printing the publication in the summer of 2019, to be distributed to businesses and hotels all throughout the Birmingham area, helping to drive even more visitors to the location.